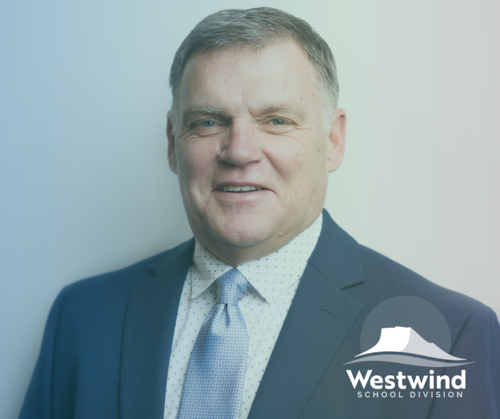 Dear Parents/Guardians,
I am writing this letter to address some misinformation circulating on social media and clarify expectations for school boards surrounding Ministerial orders.
First, I am aware of a post circulating on social media that suggests school boards plan to mandate vaccines for students and staff in the coming weeks. I want to be very clear that Westwind School Division has not considered and does not have the authority to mandate vaccinations for students. Alberta Education has confirmed to us in recent days that they are not considering mandating vaccines for students in the K-12 education system. In addition, the online rumours implying mandatory vaccines and school board compliance are somehow connected to education funding are completely false.
Second, I would like to share information about the Board's role concerning Ministerial Orders, such as CMOH Order 42-2021, introduced September 16, 2021, which outlines updated public health measures, including masking. 
A Government Ministerial order is considered law and expected to be followed by all citizens. Similarly, school boards must follow the order and restrictions associated with the order as they make jurisdictional decisions.  
Alberta Education has granted school boards local autonomy, which in most cases allows boards to make decisions and policies regarding the direction and quality of local public education. However, it's also important to know that school boards operate under the provincial government and must abide by the regulations outlined in all Ministerial Orders.
The Minister of Education has made it clear that boards have the ability and corresponding accountability to go above and beyond provincial measures and guidance if they choose to do so. For example, some boards in the province have decided to implement directives that prohibit spectators at co/extra-curricular activities; if they have deemed it necessary in their local contexts. 
While boards have the power to exceed provincial guidance, under no circumstances can boards decide to ignore or make changes to Ministerial orders. Boards choosing to do so would be considered insubordinate, and Alberta Education would almost certainly disband those boards and replace them with newly appointed outside leadership.
I wish to be very clear; the Westwind Board of Trustees and Central Office Administration are first and foremost advocates for student learning. We consistently return to our core value of doing what is best for students for every decision we make. I believe we all want our children to continue their in-school learning and enjoy all the valuable experiences that enhance education. 
Since the onset of COVID, our division has followed the directives of Alberta Health and adhered to all Ministerial Orders, and we will continue to do so. Our Board continues to be pleased with the direction and leadership of Superintendent Mazutinec as he works closely with Alberta Education and Alberta Health Services to lead our division. 
Jim Ralph
Board Chair