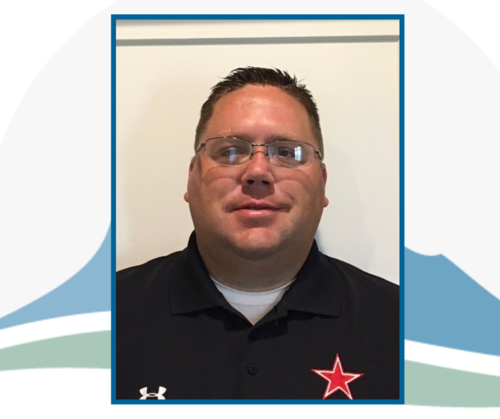 Westwind School Division is pleased to announce that Chad Coppieters has accepted the position of Vice-Principal of Colony Schools beginning in the 2022/2023 school year. Chad will work closely with Karl Peterson, the Colony Schools Principal, in supporting student learning in 19 Hutterite colonies across Westwind School Division. 
Mr. Coppieters was born and raised in Raymond, Alberta. He spent five years working for the Westwind School Division in the maintenance department before returning to university to earn his teaching degree and graduating from the University of Lethbridge B.A/B.Ed with distinction. He received his M.Ed in 2020, focused on Adolescent Literacy and Learning. 
In 2010, Mr. Coppieters began his teaching career in Westwind School Division, where he has gained a wealth of experience in Colony Education. He has taught at Rockport Colony, Crystal Spring Colony, and is currently teaching all K-Grade 8 students at the Milford Colony while also temporarily serving as acting Colony School Principal.
Assistant Superintendent Todd Heggie says, "Chad has demonstrated a passion for colony education through all his years of teaching. This year he stepped in and helped with some administrative duties and did a great job. Chad is passionate about building teacher capacity, especially in the area of literacy. He will be a great addition to the colony admin team." 
Mr. Coppieters is an active member of the Raymond community and has been a volunteer member of the Raymond Fire Department for the past 23 years. He has also recently taken on a role as the Director of Emergency Management for the Town of Raymond. 
Congratulations on your new role, Chad!