Assistant Superintendent Announcement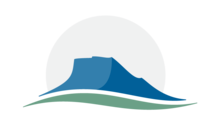 Westwind School Division is pleased to announce the appointment of Mr. Todd Heggie and Mr. Rob Doig as Assistant Superintendents effective August 1, 2019.
Mr. Heggie will be working as the Assistant Superintendent responsible for Human Resouces, and his role will focus largely on staffing, professional development and other key components connected to student learning. Mr. Heggie holds a Bachelor of Science degree from Utah State University and a Master of Science in Educational Leadership from Walden University. He has spent his entire career teaching for Westwind School Division. Mr. Heggie began his career as a teacher at Magrath High School in 1997, and then spent the next twenty years of his career at Raymond High School filling various roles including teacher, school counsellor, vice principal and, for the past three years, principal. Mr. Heggie has been involved in athletics and coaching his entire career. "I've appreciated my entire teaching career in Westwind, especially working with the staff at Raymond High School for the past 10 years," says Mr. Heggie. "I'm sad to leave my staff, but I'm comfortable in the knowledge that as they move forward they will be in good hands and continue to do great things for students.  My family is excited about the new opportunities ahead and I am really looking to be a part of this team with Mr. Mazutinec. I have worked with him in many different capacities over 20 years in education and athletics and I know he will be a great leader for Westwind. I look forward to working with him and the rest of the administration team serving students."
Mr. Doig has been appointed as the Assistant Superintendent responsible for curriculum & instruction/system reporting. His responsibilities will focus largely on the Alberta Education policies and requirements, PAT and Diploma data, implementation of updated provincial curriculum and all other connected school division system planning and reporting requirements. Mr. Doig holds a Bachelor of Education degree from the University of Alberta and a Master of Business Administration with a focus in Public Administration from the University of Phoenix. Mr. Doig began his teaching career in 1998 at Grimshaw Jr./Sr. High School as a math and science teacher.  From 1999-2007 he was employed at Will Sinclair High School which became West Central High School in Rocky Mountain House teaching math and science, later becoming the department head and vice principal. He recalls that it was during that time that the course of his life changed dramatically when his family was involved in a serious motor vehicle accident and his youngest child at the time suffered a traumatic brain injury. Mr. Doig has been the principal of Magrath High School since 2007 where, most recently, he has been heavily involved in the modernization of the school over the past few years. "I am extremely grateful for the opportunity I have had to bring my family to the Town of Magrath and Westwind School Division," says Mr. Doig. "Through the amazing work of the staff at MHS we have been able to provide so many opportunities to the students here. It is with sadness that I will be leaving this first-class facility, but I am sure that the new principal and staff will be able to fulfill the potential of this outstanding learning environment."
Mr. Doig expresses that he is looking forward to taking on this new role at Central Office. "I believe that Mr. Mazutinec has built a strong team around him that together we will be able to work well for all the students of Westwind School Division."
Mr. Heggie and Mr. Doig will both complete the school year as principals at their respective schools and will begin their new roles at the division office on August 1, 2019. They will be moving into positions that have become available as a result of the retirement of Superintendent Ken Sommerfeldt and Assistant Superintendent Dr. Nolen Olsen.
Deputy Superintendent Darren Mazutinec is looking forward to the changes at central office. "It's an exciting time in Westwind for students and staff. We've added two more top quality individuals to our leadership team.  I 've been fortunate enough to have worked alongside Mr. Nunn, Mr. Heggie, and Mr. Doig for a lot of years as principal. I've seen them in action, I've learned from their skills,  I've felt their passion for all kids succeeding, and I've watched them work hard and dedicate their time to all things Westwind. I'm really looking forward to working with this team helping all kids and all staff in Westwind succeed.  Chasing Excellence is alive and well!"