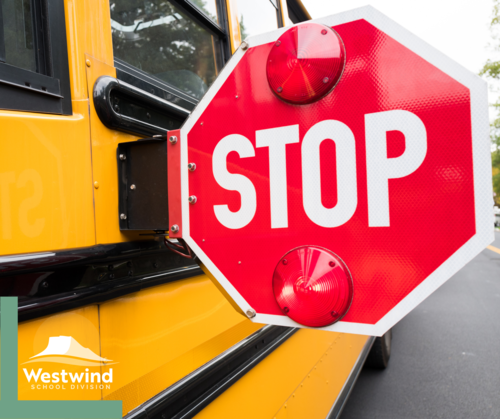 As we kick off a brand new school year, we want to remind drivers to be extra cautious as we send our #TeamWestwind buses carrying extra-special cargo back onto the roads. 
Here are a few reminders:
When a bus has its arm extended and flashing lights, stop. It's the law. Do not proceed until the lights are turned off, as there may still be children coming or attempting to cross the street. In most cases, traffic in both directions must stop.

Slow down in school zones. Be extra careful in residential areas where children may be walking or biking to school. 

If you drive your child to school, be sure to never let your child out of the car in a high-traffic area. Follow the school drop-off guidelines and do your best to reduce congestion around the school area, helping make our bus drivers' jobs a bit easier.
The safety of the children in our communities is a top priority for us, and we know it's important to you too. Thanks for partnering with us to protect our students.