Board Statement in Support of the Superintendent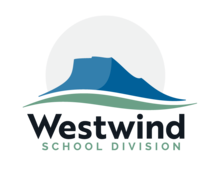 As the chief executive officer for Westwind School Division, the Superintendent is primarily responsible for student learning in the division and is accountable to the board.  For a school division to work effectively, the board and superintendent must have a productive working relationship built on mutual trust, respect, and integrity with a common goal of doing what is best for all students and staff.
Annually, the Board of Trustees conducts a superintendent evaluation designed to establish accountability, create growth opportunities, and ultimately strengthen the relationship between both parties. Reviews are conducted based on standards outlined in the Alberta Education Superintendent Leadership Quality Standard.
This week, the board completed their annual review and would like to announce that they stand in unanimous support of Superintendent Darren Mazutinec and the work he continues to do on behalf of students in the division.  
"It is the opinion of the board that Superintendent Mazutinec has demonstrated exceptional leadership and an unmatched work ethic during his first year as Superintendent amid these unprecedented times in education," says board chair Jim Ralph."Darren is a strong leader who cares deeply for his staff and is committed to continued collaboration and partnership with the board as we strive to do what is best for student learning."