Bullying Awareness Week: #WheretoTurn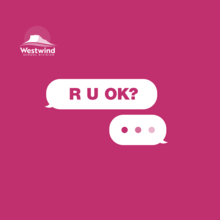 November 16 marks the start of Bullying Awareness Week, which focuses on promoting awareness and understanding of bullying and its impacts. This year's theme is #WhereToTurn. Do you know where to turn when dealing with bullying? Do the people you care about know?
The Bullying Helpline (1-888-456-2323) is available 24/7 in over 170 languages. There is countless other support available, many of which are listed HERE.
There is no place for bullying in our schools, and we encourage all members of #TeamWestwind to be proactive in preventing bullying. You can help by promoting healthy relationships and making efforts to support those impacted by bullying—which can have a significant and lasting impact on individual well-being.