Check out our Podcast!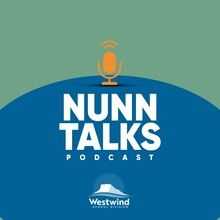 Did you know that Westwind School Division has started producing a podcast? 
Hosted by Assistant Superintendent Austin Nunn, NUNN TALKS is available as a free podcast in the iTunes store, on your mobile device, or on our website HERE.
We recognize that every day there are hundreds of members of #TeamWestwind across the division doing great things. Through conversations with students, staff, and members of our communities, we hope to highlight our incredible team, hear their stories, learn together, laugh a little bit, share ideas and showcase our fantastic culture here in Westwind.
Check out our most recent episodes feature Superintendent Darren Mazutinec and CES grade three teacher Jodi Cottle.