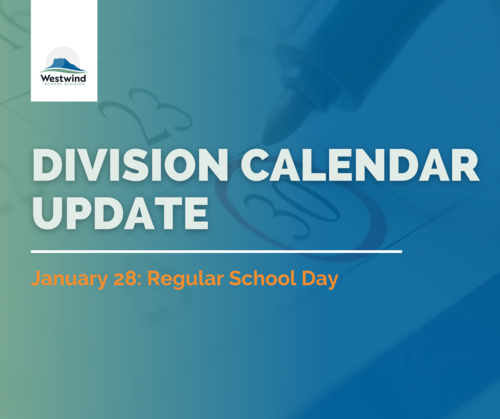 Due to the extended winter break that pushed the return to classes to January 10, the Westwind School Division Board of Trustees has determined that January 28, 2022, which was previously calendered as a P.D. Day, will now be an instructional day for students and staff. The Board and Administration believe the extra learning time will be valuable for students.  
The division calendar has been updated, and we encourage parents to ensure their personal calendars/schedules reflect this change. 
The new calendar will be as follows:
January 28 - Regular school day for staff and students (previously a school-based P.D. Day).
January 31 - No school for students (school-based P.D. day, previously a division-based P.D. Day).