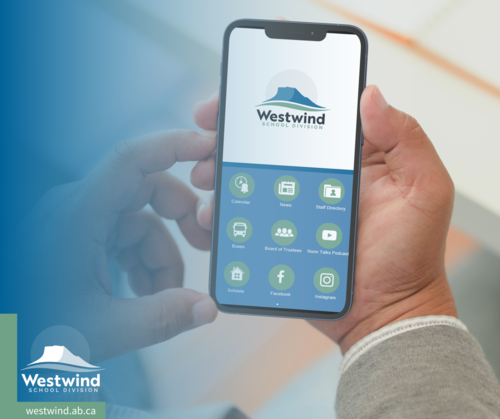 Have you downloaded the Westwind School Division mobile app?
Download today and subscribe to your school(s) of choice to stay connected.
Kids in three schools? No problem! See their school calendars all in one place.
Easily navigate through current news and events or check out the latest updates with social media.
Quickly access division news, resources, staff directories and more!
More information and download links are available HERE.