Eye on Education: The Value of Human Kindness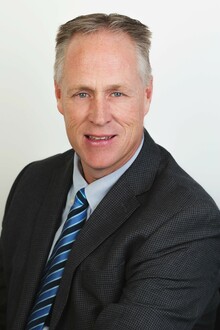 Once a week, the Lethbridge Herald publishes a column written by a superintendent of one of five school jurisdictions in the Lethbridge area. This week's column is authored by our Westwind superintendent, Darren Mazutinec. 
The start-up of our new school year has been fun, hectic and filled with countless examples of the many excellent components found in public education. To see the exuberance and energy of our newly hired teachers as they set off on their chosen careers is always extraordinary. The genuine love from our students at the sight of their favourite returning teacher(s), coaches, counsellors, educational assistants and principals reminds us of what a "safe and caring" environment truly does look and feel like. It's these moments that assure all of us of the place and purpose of public education.
I would like to recognize the work that often goes unheralded in our education system. Over the past couple of weeks, I have had the opportunity to be invited to functions created and funded by our schools and their school councils. Our school councils are focused on the needs of their schools and students and staffed by caring parent volunteers who meet regularly to share thoughts and give advice to their school administrators. To see the smiles and work of our volunteer parents at the many "meet the teacher" nights, Terry Fox runs and Orange Shirt Day assemblies this past month confirms to me that our parents do appreciate, and want to be a part of, helping their schools be as successful as they can be. Thank you to all of our parent volunteers and school councils that help our teachers and school leadership teams provide a positive school experience for students.
Schools are complex institutions. The rigours of academia, coupled with the diversity and uniqueness of students and teachers, create a formula where no two days truly look the same. These variables are part of the education experience, as well as a source of growth and development, for students and staff alike. As I've spent time touring our schools, I've experienced laughter and energy in our student gathering areas, observed student learning from the back of classrooms, witnessed libraries filled with individuals studying and noticed countless student interactions and emotions – mostly positive but also a few sad ones. I believe all of us can make a systemic and impactful change by keeping life simple and being grounded in human decency.
This simplicity was confirmed this past week when I stopped into the classroom of one of our teachers in Magrath High School. On his wall were four words: "Be Kind – Work Hard." I believe that these simple words are foundational to all life's successes. Human kindness can transform situations, improve relationships, change hearts and impact our students and schools better than anything else we can provide. I am so grateful for the many examples of kindness that I've witnessed in our schools. The smiles, voiced appreciation and offers to serve others do not go unnoticed and are much appreciated. Let's continue to keep kindness at the forefront and use it to make meaningful and impactful change in our schools and society.