Eye on Education: World Teacher Day Remembered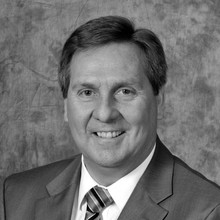 Once a week, the Lethbridge Herald publishes a column written by a superintendent of one of five school jurisdictions in the Lethbridge area. This week's column is authored by Westwind Superintendent, Mr. Ken Sommerfeldt, and was published on October 10, 2018. Thank you to the Lethbridge Herald for permission to post this article on the Westwind website.
Every single day, teachers make a difference in the lives of those around them.
Recognized in over 100 countries, October 5, 2018 marked World Teachers' Day, which acknowledges and pays tribute to the vital contributions that teachers make to students and society. Established in 1994, World Teachers' Day commemorates the signing of the 1966 UNESCO recommendation regarding the status of teachers. World Teachers' Day is a wonderful opportunity to formally recognize educators who inspire, challenge, and empower students to reach their potential and achieve outstanding personal results.  
The quality of teachers and teaching is essential to good learning outcomes. This implies an education system that attracts and retains a well trained, motivated, and effective teaching staff; it implies a system that supports teachers in the classroom, as well as in their continued professional development.
When we take a moment to contemplate the number of individual lives our teacher's impact over the course of a year and a career we should all be deeply invested in not only recognizing and appreciating teachers, but in collectively ensuring our teachers are supported to be among the best in the world at their profession.
Westwind recognizes the contribution made by more than 250 teachers providing service to nearly 4600 students in our division. Last week, we celebrated World Teachers' Day as Trustees visited each of our schools to deliver a small Westwind gift to each teacher in their classrooms and personally thank them for their efforts.
As we reflect on our own experience in life, somewhere at the intersection of decision, likely there was a dedicated teacher there to provide guidance and confidence. I am pleased to provide a heartfelt thank you to all teachers across Alberta, Canada and globally, for providing outstanding education to our future leaders, visionaries, innovators and influencers.