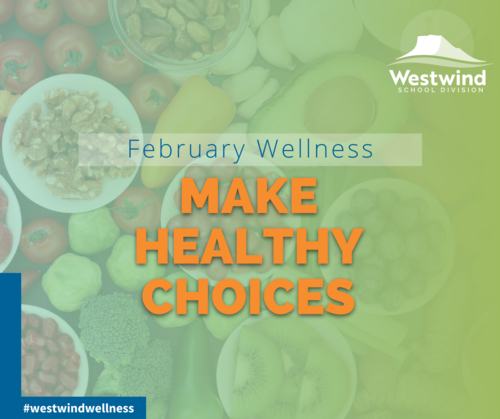 This month's #WestwindWellness challenge is to MAKE HEALTHY CHOICES.
Eating healthy is like putting premium gasoline in a high-performance sports car. Just as premium gasoline is required for a high-performance sports car to run efficiently and at its best, a diet rich in nutrient-dense foods is necessary for our bodies to function at their best. Skipping the premium gasoline and settling for regular gasoline would cause the car to run less efficiently and not reach its full potential. Similarly, a diet filled with processed foods, sugar, and unhealthy fats can cause our bodies to perform less efficiently and lead to health issues. Therefore, to keep our bodies running at their best, it's essential to fuel them with the proper nutrients, just like how you would fuel your car with premium gasoline.
It can be challenging to make healthy choices, especially for those constantly on the go. However, for teachers and school support staff, it's important to prioritize healthy eating to maintain energy levels, focus and overall well-being.
According to Dr. Greg Wells, a leading expert in human performance and nutrition, the key to healthy eating is to focus on whole, nutrient-dense foods. This means eating a variety of fruits, vegetables, whole grains, lean proteins and healthy fats. Limiting processed foods and added sugars is also important, as they can contribute to weight gain and chronic health conditions.
Making good food choices is easy when we're well-rested, have the time, and aren't stressed out. However, as soon as you're running around trying to get kids and ourselves out the door, rushing to a meeting or an after-work activity, you've barely had enough time to eat, let alone think about eating something nutritious. The truth is, when we're hungry and deciding what to eat on the spot; we make poor food decisions. Planning ahead is key.
Challenge:  Choose one unhealthy food to eliminate or substitute in your diet and add one healthy eating habit to your day.