Important Return-to-Learning Dates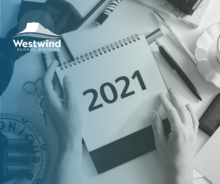 Westwind Christmas break runs from December 18, 2020 - January 3, 2021.
Based on the information we have received from Alberta Education, all students are scheduled to return to one week of online learning from January 4-8, 2021. In-person learning for all students will resume on January 11, 2021. If there are any updates or changes to this schedule, we will inform our families by phone call, text message, and email.
Enjoy your break, Team Westwind!