MHS Principal Announcement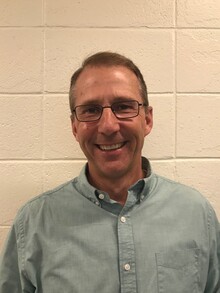 Westwind School Division is happy to announce that Mr. Brad Sabey will be the new Principal at Magrath Jr/Sr High School effective the 2019/2020 school year. Mr. Sabey is excited about this opportunity and is looking forward to working with the students, staff and community in this new role.  
Westwind will be beginning the process today of hiring for three additional principal vacancies at Raymond High School, Raymond Junior High School and Magrath Elementary School. Once available, those job postings will be available on our website.
Early last year, Alberta Education has developed a  Leadership Quality Standard (LQS) that outlines the competencies expected of all school leaders and school jurisdiction leaders. The Leadership Quality Standard outlines the professional practices that principals and school jurisdiction leaders must demonstrate to create environments that allow teachers to do their very best work.  Westwind Administration will be using this document as they make hiring decisions for principal and vice principal positions in the division.