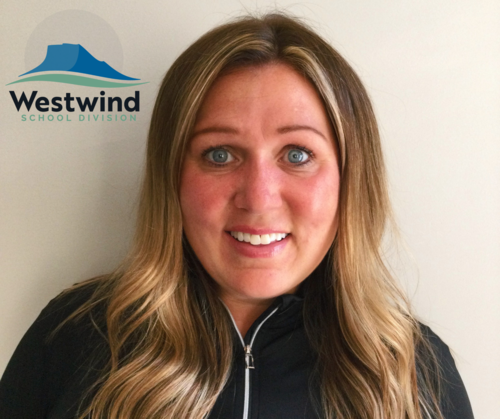 Westwind School Division and Magrath High School are pleased to announce that Jill Byrgesen has been selected as the new Vice-Principal at MHS. Jill will fill the role previously held by Donna Jean Wilde, who announced her retirement in September. 
Jill holds a Bachelor of Education Degree from the University of Alberta and is currently doing her Masters in Educational Leadership and Administration through Walden University. Jill has been a teacher since 2005.  Prior to working for Westwind, Jill worked in Inclusive Education and Physical Education programs for the Edmonton Public School Board and the Calgary Board of Education.  
MHS Principal Russ Sommerfeldt is confident that Jill will have a positive impact in her role. "Jill will be a great addition to our admin team," he says. "She possesses many great qualities that complement the work that goes on at our school. She has a strong background in supporting struggling learners and will do great things in learning support, as well as a vice principal. She deeply cares about the success of all students and is passionate about helping kids reach their full potential.
Jill is looking forward to working with the MHS students, parents, staff, and school administration team. She says, "Donna Jean definitely left some big shoes to fill, but I am excited for the opportunity to interact and work with the staff and students at Magrath High School."
Jill grew up in Magrath and attended MHS as a student.  She has three children and loves to participate in, coach, and watch all sports.  She especially loves golf and pickleball!
Congratulations to Jill on her new role! MHS is lucky to have you.