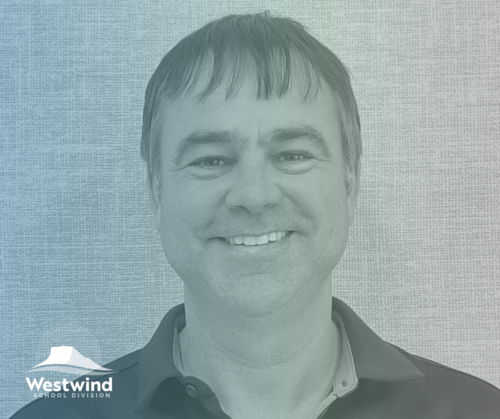 Westwind School Division is pleased to announce that Mike Cahoon has been appointed to the position of Transportation Supervisor. 
Mike will be joining the Westwind Transportation department from Livingstone Range School Division, where he served as the Coordinator of Transportation. Mike brings over eleven years of education sector-related experience to the role. "We are confident that Mike will be a great addition to the Transportation Department," says Peter Wright, Secretary-Treasurer. 
Mike is no stranger to Westwind; he previously worked in the Westwind maintenance department for six years, where he excelled at problem-solving and establishing positive relationships with division employees and schools. "I am looking forward to being a part of the great team at Westwind School Division," says Mike. "The Transportation team already does an exceptional job of safely transporting our students all across the division, and I am excited about returning to Westwind and working with this dynamic group."
Congratulations to Mike on his new role.