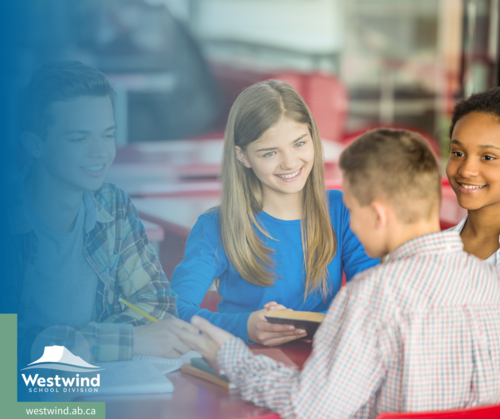 Students - What would you say if you had a direct line to the Minister of Education?
The Honourable Adriana LaGrange, Minister of Education, is recruiting for the 2022/23 Minister's Youth Council. The MYC allows students the opportunity to make an impact on education, build their leadership skills at the provincial level and leave a legacy that will last well into the future.
The Minister is seeking approximately 40 junior and senior high school students across Alberta between the ages of 14 and 19 representing diverse interests, identities, backgrounds and perspectives to join next year's council.
The deadline to apply is March 24, 2023.
For more information, please visit the Government of Alberta website.https://www.alberta.ca/student-engagement.aspx