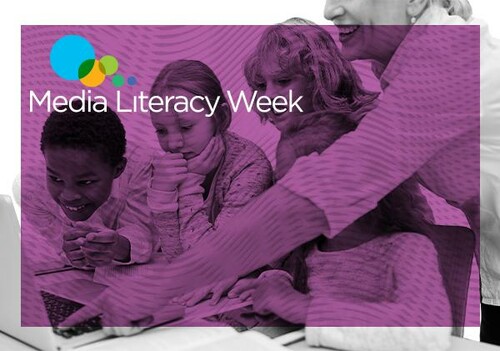 Did you know it's National Media Literacy Week?
Digital media literacy is the ability to critically, effectively and responsibly access, use, understand and engage with media of all kinds. 
We are celebrating Media Literacy Week with resources from mediasmarts.ca highlighting five key aspects of digital media literacy. Visit MediaSmarts.ca for resources that will help your family increase their digital media literacy.
Five key aspects of digital media literacy
Use: represents the skills needed to safely and effectively use media, computers and the internet.
Understand: These skills help us comprehend, contextualize and critically evaluate digital media to make informed decisions about what we do and encounter online. 
Engaging: with digital media is more than knowing how to write an email: it includes being able to adapt what we produce for various audiences;
Access: involves safely and ethically finding and navigating media. 
Verify: More than ever, Canadians need the skills to effectively search the internet for information, then evaluate and authenticate the sources and information they find.