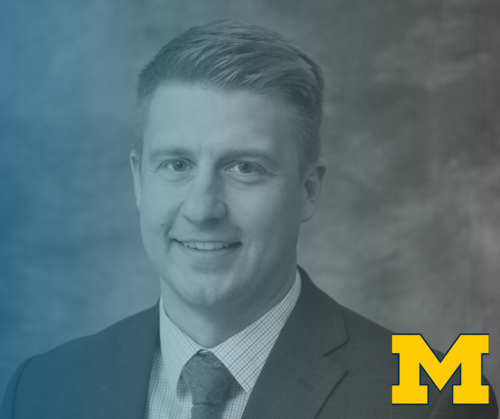 Westwind School Division is happy to announce that Mr. Russ Sommerfeldt will be the new principal at Magrath High School. Mr. Sommerfeldt is currently an assistant principal at MHS and will succeed Principal Brad Sabey as he retires at the end of the school year.
"I was excited to hear that Russ was selected to be the new Principal at MHS," said Mr. Sabey. "He is a hard-working, dedicated person who has the needs of all of the students and staff at the forefront of his thoughts and actions. He also has good support from his family, from his admin team and from the amazing people at MHS. Because of this, MHS will thrive under his leadership." 
Mr. Sommerfeldt was born, raised, and educated on Westwind soil. He and his wife Denise have been married for 12 years and have four beautiful children Daneca (7), Skye (6), Weston (4), Lauren (2). They are also expecting another bundle of joy this July. The Sommerfeldt family have put their roots down in the Garden City and are excited to raise their young family here. "We have felt welcome in Magrath since day one and have established many lasting relationships."   
Mr. Sommerfeldt holds an A.A.S. in Accounting from Coastal Bend College, a Bachelor of Education degree from the University of Lethbridge, a Bachelor of Management from the University of Lethbridge and a Master of Education degree from Walden University. He began his teaching career in 2014 as he joined the Cardston High School staff for the spring semester in a temporary position. He then joined the Magrath High School staff in the fall of 2014. At MHS, Mr. Sommerfeldt has taught social studies, science, language arts, PE, and a myriad of option classes in the area of computers, digital media, and robotics. In 2019 Mr. Sommerfeldt was hired as the Vice-Principal and boys athletic director at MHS. 
Mr. Sommerfeldt is passionate about preparing kids for their futures and making everyone feel welcome at the school. "I am honoured to be trusted in this responsible position at Magrath High School. Our school has a rich tradition and foundation of excellence that has been cultivated for decades. I eagerly look forward to continuing this legacy by helping prepare the next generation of young people for successful futures."
Congratulations, Mr. Sommerfeldt!