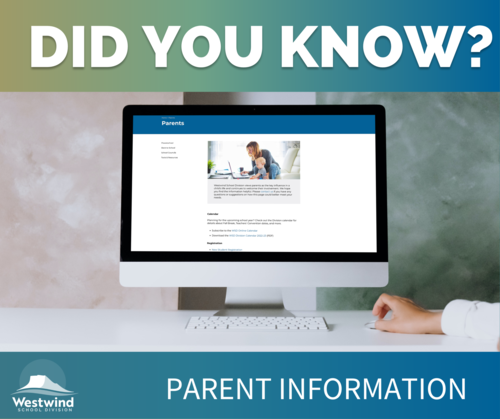 Are you looking for parent information? We've got you covered!
The Westwind website has a special section that shares everything you might be wondering as a parent of a WWSD student. Access links to calendars, registration, academic advising, kindergarten info, and school council updates all in one place.
Check it out today HERE.