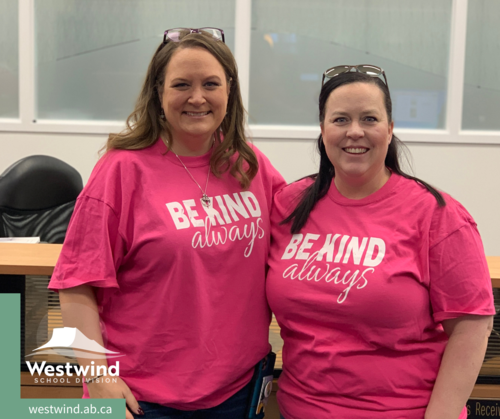 Pink Shirt Day is a national anti-bullying campaign that takes place annually on the last Wednesday of February in Canada. The day was created to raise awareness about the negative effects of bullying and to promote kindness, acceptance, and inclusivity in schools and communities across the country.
The origins of Pink Shirt Day can be traced back to 2007, when two high school students in Nova Scotia, David Shepherd and Travis Price, decided to take a stand against bullying after a fellow student was bullied for wearing a pink shirt on his first day of school. The two students rallied their peers and organized a sea of pink shirts to be worn the next day in a show of support for the bullied student.
The message of Pink Shirt Day is simple: everyone deserves to be treated with kindness and respect, regardless of their race, religion, gender, or sexual orientation. Bullying can take many forms, including physical, verbal, and online, and it can have serious and lasting effects on the mental and emotional well-being of both the person being bullied and the person doing the bullying.
Pink Shirt Day is not just about wearing a pink shirt, it's about taking a stand against bullying and making a commitment to building a safer and more inclusive community. This can be done by speaking out against bullying when you see it, supporting those who have been affected by bullying and promoting positive values such as kindness and respect.
Many organizations and schools across Canada participate in Pink Shirt Day by organizing events and activities to raise awareness about bullying and promote positive values. This includes organizing pink shirt day wear, educational talks on bullying, and events that promote acceptance and inclusivity.
Pink Shirt Day is an important reminder that we all have the power to make a difference in the lives of others. By standing up against bullying and promoting kindness and acceptance, we can create a safer and more inclusive community for everyone.
Resources