Pink Shirt Day: February 26, 2020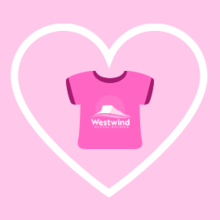 Pink Shirt Day, a movement that celebrated across the globe, serves as a reminder that even the smallest action can lead to significant positive change.
Pink Shirt Day began in 2007 when two high school students decided to take a stand against bullying in their school in Berwick, Nova Scotia. After witnessing a younger student being bullied for wearing a pink shirt, David Shepherd and Travis Price, along with many other students, donned their pink shirts in support of the victim of the bullying. That simple but powerful act of kindness ignited a spark in youth around the world and has subsequently led to an influential anti-bullying movement.
Today, wearing pink shows support for healthy relationships and a commitment to work together to create learning and work environments that are caring, safe, and free from bullying behaviours.
The focus for Pink Shirt Day in 2020 is raising awareness of bullying prevention and ensuring that students know where to turn if they need help.
RESOURCES
Please join Westwind students and staff in bringing awareness to this movement by wearing a pink shirt on February 26, 2020, and sharing a photo on social media with the #PinkShirtDay and #TeamWestwind hashtags. For more great ideas about how to take part, please CLICK HERE.