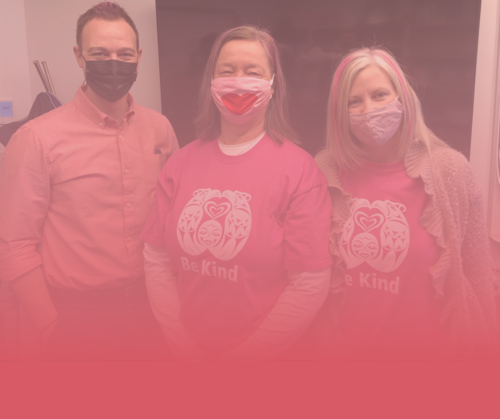 This year PINK SHIRT DAY falls on February 23, 2022, which is not a regular school day for students.
Westwind recognizes the importance of this day and all it represents and will be celebrating Pink Shirt Day in our schools on Friday, February 18, 2022.

We were pink on Pink Shirt Day to symbolize that bullying is never ok and to show our support for those who have been victims of bullying. This year's theme is LIFT EACH OTHER UP. Now more than ever, it is essential that we all make an effort for greater acceptance, respect, and inclusion.

We can't wait to see your pink shirts on Friday!