REMEMBRANCE DAY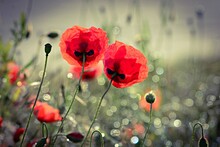 Each year on Remembrance Day, we gather as Canadians across the country and commemorate the sacrifices made by our veterans with a moment of silence. November 11 is an opportunity to pay tribute to the many women and men in uniform who have served and continue to serve, to protect our rights and freedoms.

As we observe conflicts occurring in other countries across the world, may we be reminded and be grateful that we live in a diverse and tolerant country free from the ravages of war. We are fortunate to live in a country where we can raise our families in peace and safety. We owe a tremendous debt to those who sacrifice and often leave their own families behind so that we may enjoy the rights and freedoms denied to so many. We recognize that our lives as we experience them would not be possible without the service and sacrifice of our men and women in uniform.

We encourage all to join with the Board of Trustees as we attend our local Remembrance Day ceremonies on November 11 and pay tribute to our veterans and those who serve today by remembering their courage, sacrifice and fortitude. Lest we forget.