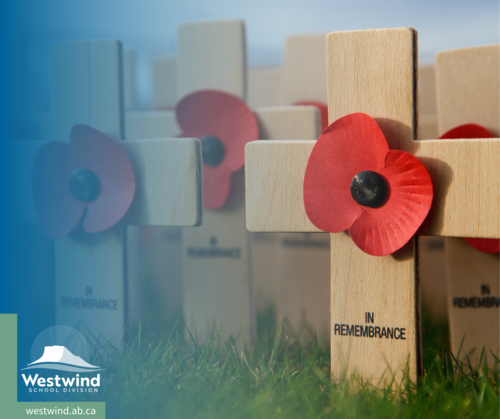 Each year on Remembrance Day, we gather as Canadians across the country and commemorate the sacrifices made by our veterans with a moment of silence.
We encourage all to join with the Board of Trustees as we attend our local Remembrance Day ceremonies on November 11 and pay tribute to our veterans and those who serve today by remembering their courage, sacrifice and fortitude.
Thank you, Dr. Lena Russell, for this video honouring Remembrance Day with the John McCrae poem "In Flanders Fields" in Blackfoot.
Lest we forget.
#TeamWestwind