Retirement Announcement - Dr. Nolen Olsen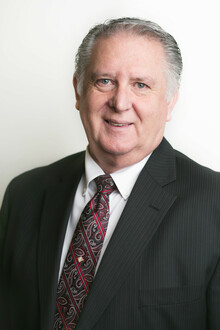 Dear Westwind Community,
I would like to take this opportunity to officially announce my decision to retire at the end of this school year and to express gratitude for a career that now spans more than forty years.
I have enjoyed a rich and rewarding career that started in Calgary in the Fall of 1978, moved to Pincher Creek in 1982, and then back home to Cardston/Westwind in 1990. Throughout my career I have developed wonderful relationships with colleagues, students and parents. I have appreciated each of the roles with which I have been entrusted, first as a teacher and coach, then as a school principal and finally, as a member of the system leadership team as Assistant Superintendent. My greatest joy has been to associate and work with extremely talented, good people who really love children. Being an educator is not just something I have done, it's what and who I have become, and I truly believe that we can and will continue to accomplish great things, as long as we don't care who gets the credit.
I cannot imagine having a career that could have been more rewarding and enjoyable. I am sincerely grateful for the many opportunities for growth, both personally and professionally that I have had throughout my career. Most of all, I will miss daily interactions with people I now consider some of my closest friends. I look forward to this new phase of life called "retirement" and I eagerly anticipate new opportunities and adventures to be shared with my wife Vicky. It seems fitting that my last day of work, August 31, 2019, is also the day that we will celebrate our forty-fifth wedding anniversary.
I'm looking forward to this next chapter of life and I know that I'm leaving things in very good hands. One of my favourite sayings is "You can pretend to care, but you can't pretend to be there." Please continue to "be there" and care for one another.
Thank you for your kindness and friendship.
Very sincerely yours,
Nolen B. Olsen