Return to Junior/Senior High Athletic Competition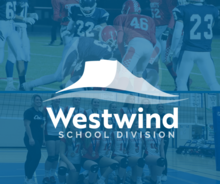 Westwind School Division believes there are four cornerstones of our student's public education experience; academics, service/volunteer opportunities, fine arts, and co/extra-curricular activities. Our division opened the school year with the intent of providing our students with access to each of these cornerstones. Last week we received exciting news from the ASAA that students can return to athletic competition. This is something Westwind has advocated for; we are optimistic about this opportunity and determined to do everything in our power to ensure a safe return to our seasons of play for our students, staff, and communities. We are committed to following all AHS, Alberta Education and ASAA guidelines while remaining diligently focused on educating students and providing them with full and meaningful high school experience while keeping our schools open under Scenario 1.
We care about our students. Our priority and primary focus is our students, and we will always act in their best interest. We want to stress that the full cooperation of all athletes and spectators is crucial to the success of this return to competition. For us to provide all students with all public education can offer, we will be asking all parents and spectators to follow our plans for a return to athletic competition explicitly.
We encourage the community to remember that ultimately athletics is about the student-athletes, not the spectators. We recognize and understand our school communities are passionate about athletics. We intend to welcome limited numbers of spectators to our athletic events within the current gathering restrictions outlined by AHS, and tickets will be allocated to coaches and athletes to distribute. 
All spectators will be required to follow the same guidelines that our students follow while in schools. This means all spectators must assess themselves for symptoms of common cold, influenza, COVID-19 or other infectious respiratory diseases before attending any athletic event using the AHS Screening Checklist and not attend an event when they are ill. All spectators will also be required to wash their hands or use hand sanitizer upon entering the school.
In our schools, students are currently required to wear masks while in the school but may remove masks once they are seated at their desks in the classroom. We have the same expectation for our spectators at athletic events.
As part of our division's efforts to reduce the risk of COVID-19 transmission at athletic events, non-medical masks (face coverings) will be required for spectators upon entering the school until they are seated, while moving throughout the school, and until exiting the building.
Spectators may remove masks once they are seated, provided appropriate physical distancing of two metres is maintained. Immediate families may sit together. 
Any medical and reasonable mask exemptions must be communicated to and preapproved by the school principal no later than 24 hours before the athletic event. Exemptions will not be granted on-site at athletic events.
If a spectator does not wish to wear a mask at student athletic events and does not receive a medical or reasonable exemption from Westwind School Division, the spectator will not be allowed to attend the student athletic event.  
We will have extra masks on hand for those who forget to bring them.
We appreciate the continued support and cooperation of our Westwind families. Our families and communities need to understand that failure to comply with guidelines set out by AHS, the division, or the school may result in an immediate suspension of any event in progress. Our sincere hope is that we can all work together to ensure we can continue to allow our students to participate in athletics, grant event access to spectators, ensure our community's health and safety, and make this return to full athletic competition a success.