View All News
Riley Flexhaug in our Edwin Parr Nominee for 2022/23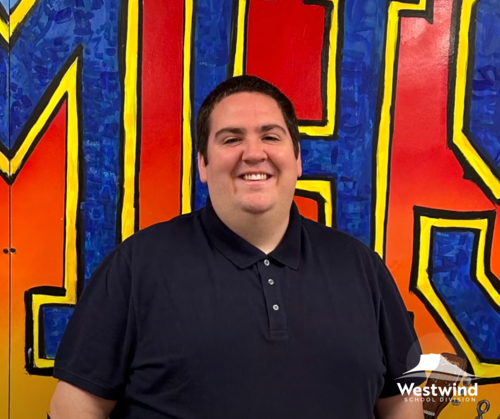 Westwind School Division is pleased to announce that Magrath High School teacher Riley Flexhaug has been selected as this year's nominee for the prestigious Edwin Parr Award. 
Named after a school board trustee and former president of the Alberta Schools Trustee Association, the Edwin Parr Teacher Award recognizes outstanding first-year teachers in the province of Alberta who have demonstrated exemplary dedication and commitment to their students, school, and community. 
This year's nominee, Riley Flexhaug, teaches high school English and social studies as well as a Grade 8 Entrepreneur class in Magrath and is a talented and dedicated educator who has quickly become an integral part of the school community at Magrath High School. His innovative and creative teaching strategies have made learning fun and effective for his students, and his dedication to his students' success is truly inspiring.
"Riley has a magnetic personality; he connects with kids really well," says MHS principal Russ Sommerfeldt. "His work ethic is second to none. He's visible, always out in the hallway talking to kids, and connects well with staff members and parents. He's a true professional, and he's committed to doing what's best for kids. We are proud to have him as part of our team."
Please join us in congratulating Riley on his nomination for the Edwin Parr Award!