Scholarship for Rural Youth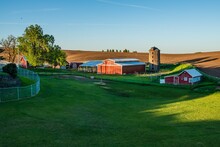 The 4-H Foundation of Alberta inspires, educates and develops outstanding rural and urban youth, future leaders and engaged citizens, and offers a wide range of clubs, programs and scholarships.

The Elmer and Ona Hansen Memorial Scholarship is designed to help rural farm youth who must leave home to pursue a post-secondary education or trade. The following scholarship amounts will be awarded in 2019:
First place: $20,000 scholarship
Second place: $15,000 scholarship
Third place: $10,000 scholarship
Fourth to tenth place: seven (7) scholarships at $5,000 each
How to apply/ eligibility:
Applications open May 1, 2019
Must be enrolled as a first-year student at an acknowledged post-secondary institution and not have previously started or completed a post-secondary program.
Must be an Alberta rural farm young person
Must have graduated from high school, have received his/ her high school diploma, and be no older than 25 years of age. Please attach a copy of your high school transcript to your application form.
Must need to leave home to pursue a post-secondary education or trade. Please provide proof that you are not living at home, i.e. through a rental or dorm receipt.
You must submit a photo with your application. Photo must be suitable for publication – a grad picture is ideal. Photocopies or proofs are not suitable. Quality scanned photos are acceptable.
4-H experience is not mandatory to qualify for this award.
 
For more info Contact Nicole Kaczkowski at 403.899.7030 or nkaczkowski@4HAB.com or head to www.4h.ab.ca