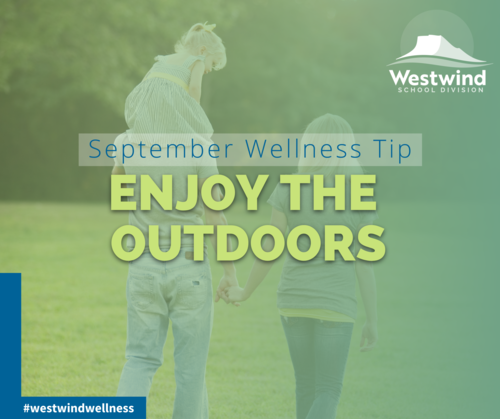 This month's #WestwindWellness challenge is to get outside and leverage the power of nature!
Have you noticed how much less stressed you are after going for a walk outside or spending a weekend camping in the wilderness? This is because nature is powerful in improving physical and mental health. 
Dr. Greg Wells says, "Nature therapy, or forest medicine, is immersing oneself in a natural outdoor environment to improve health. In Japan, this is known as Shinrin-Yoku or "forest bathing," and was historically prescribed to people who were suffering from depression. In recent years, more and more scientific research has supported this type of alternative medicine."
You can reap the benefits of the outdoors in as little as 15 minutes.
Interested? Check out this short, three-minute video about the impact of nature and the brain: https://vimeo.com/419767886