Staying Cyber Safe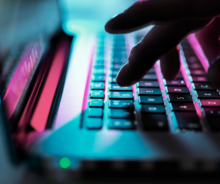 The outbreak of COVID-19 has caused significant disruption to businesses everywhere. Unfortunately, cybercriminals are also working overtime to capitalize on the uncertainty that the pandemic is causing.  
We want to remind our Westwind staff and families to be vigilant—watch what you open, click on, or download.
Did you know that almost all phishing attacks can be broadly divided into two categories:
1. Tricking users to pass on sensitive information via spoofed sites. This method creates compelling communication messages that entice the user into visiting third-party, data harvesting sites.
2. Getting the user to install malware through a click in a communication. In this method, the fraudster entices the user to click on a download link that in turn installs malware.
Please carefully review THIS RESOURCE to help you spot scams and attacks. Stay cyber safe, Team Westwind!