Superintendent Message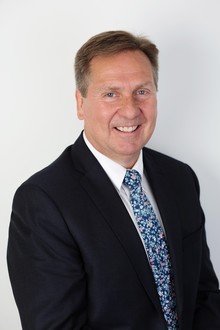 Dear Westwind Families,
I would like to begin this letter by saying that it has been a privilege and an honour to serve as the Superintendent of Westwind School Division for the past eight and a half years.  Part of being a good leader is communicating a vision, but sometimes, it's knowing when to hand over the reins. After much consideration, I have decided to retire from public education at the end of this school year.  I will be leaving Westwind School Division having run a good race; not resigning from a job, but retiring from a full and meaningful 36-year career.
I have spent much of my time as a student, as well as my entire teaching career at Westwind schools. I have had the privilege and good fortune to work with knowledgeable, highly professional, student-centred administrative teams filled with great leaders who have both mentored me and supported me. I have enjoyed working with a dedicated, collaborative group of teachers and staff who always have the best interest of students at the top of their agendas. I have gained an even deeper admiration and respect for the educators who work tirelessly in classrooms throughout the division. I have spent the past thirteen years working with passionate and engaged trustees who are committed to public education and the well being of students, and I am grateful that they have entrusted me to lead the division over the past nine years. Westwind School Division truly is exceptional. It is for these reasons, and others too many to recite, that this is a difficult letter to write.
When I became Superintendent in 2010 I had high expectations for our schools, ambitious goals for our students, and a vision of creating a more collaborative, inclusive and research-based educational environment.  By embracing a shared vision, together, we have been able to meet and exceed all the important benchmarks and goals I had hoped to achieve, and most importantly, we have helped many children realize their potential and pursue their dreams. Thank-you.
I am fortunate to be retiring in good health and I look forward to spending time appreciating the friendships forged over the past several years and spending more time with my wife Wendy, who has provided me with unfailing love and support throughout my entire career. I will continue to follow and celebrate the success of Westwind as a member of the community and I expect to continue to see great things from our students.
The Board of Trustees will begin the process for filling the Superintendent position for the 2019-20 school year immediately. I would encourage our Westwind community to get involved with the process and provide feedback to the Board as they begin the selection process and seek community input.
Thank-you to all for your hard work, your kindness, and your dedication to students.
Sincerely,
Ken Sommerfeldt