Superintendent of Schools Announcement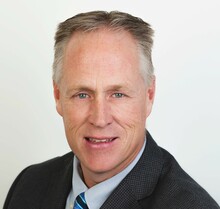 The Board of Trustees is happy to announce that Mr. Darren Mazutinec has been officially appointed Superintendent of Schools for Westwind School Division #74 effective July 1, 2019.

Southern Alberta born, raised, and educated, Mr. Mazutinec has dedicated his life to working with students. During his twenty-nine year career as an educator, Mr. Mazutinec has filled various roles, including teacher, coach, vice principal, principal, and administrator. Most recently, he held the position of principal of Stirling School from 2010-2018 before being hired as Westwind's Deputy Superintendent last spring. Mr. Mazutinec has a Bachelor of Education degree from the University of Lethbridge as well as a Masters Degree in Educational Leadership.
Earlier this year, the Board of Trustees engaged in public consultation and gathered valuable input from members of the Westwind community through an online survey that was used to develop a Superintendent job profile. Based on the feedback gathered by the public, as well as the Superintendent Leadership Quality Standards, the Board is confident that Mr. Mazutinec is the right person to lead the division at this time.
Board Chair Jim Ralph says "Mr. Mazutinec was the Board's unanimous selection for Westwind's next Superintendent and we are confident that his work ethic, experience in Westwind, community leadership abilities and passion for education are exactly what our division needs at this time. We believe that he shares our vision of creating a collaborative community of engaged learners that inspires all students to realize their full and complete potential and will work closely with us to make all decisions for Westwind based on what is best for students."

"It's an honor to have been chosen as the next Superintendent of this great school division," says Mr. Mazutinec.  "Our division encompasses all that's good in education with its vast diversity of schools and students. Our students are provided daily access to quality teaching, learning and extra-curricular opportunities by the careful care, planning, and involvement of our school administration teams, teachers, and educational assistants. We have lots of good people doing lots of great things for everything connected to our division."

Mr. Mazutinec loves living on the prairies of beautiful southern Alberta with his close-knit family. He and his wife of 26 years, Kristi, live in Stirling with their youngest son Ty, a grade 10 student at Stirling School.  They are also the proud parents of Kylie (Dave) Johnson, Scott, and Amy and grandparents to one sweet little granddaughter, Lucy. "As a family, we appreciate, and value, our opportunity to "work hard, play hard and worship hard," says Mr. Mazutinec. "It's our family mantra that we strive to live by. We enjoy spending lots of time together as a family supporting and cheering each other on in our various activities."
What can Westwind families expect with Mr. Mazutinec as Superintendent? "Westwind will carry on our journey of quality learning and care for all students by continuing to focus on the 'small and simple truths of education, which centre around the expectations of life-long learning for all students and staff and creating safe, comfortable, and accountable learning environments for everyone in Westwind," he explains. "I look forward to working collaboratively with our partners in education - parents, caregivers, and community members/businesses - to ensure that collectively we strive to do the right things in the right areas to try and provide all of our students with meaningful education and a positive public schooling experience. We have a long and storied tradition of excellence in Westwind. 'Chasing Excellence' will continue to be the mantra of Westwind School Division."