The RES All-Star Entertainers Shine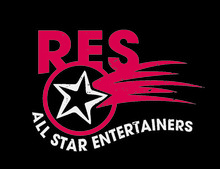 UPDATE
May 21, 2019
Mr. First Charger, the RES All-Star Entertainers and the CES Soaring Eagles would like to invite our Team Westwind friends and families to "A Night Of Culture" Friday, May 24, 2019, at CASA in downtown Lethbridge. 
Mr. First Charger has created a promotional video that can be viewed HERE
Original Post-March 27, 2018
RAYMOND ELEMENTARY PERFORMANCE GROUP PROMOTES INCLUSION, EXPRESSION AND UNITY THROUGH MUSIC AND DANCE
Jerry First Charger, a Family School Liaison Counsellor with Westwind, believes that the best way for students to gain an appreciation for First Nation culture and feel connected to it is to experience it and participate firsthand.  This is exactly why he organized the RES All-Star Entertainers, a performing group of 32 grades 4, 5, and 6 students from Raymond Elementary School.  The group performs for students across Westwind School Division as well as other school divisions with a goal to share a multicultural view through song and dance.  
Mr. First Charger is a professional hoop dancer, a First Nations singer and flute player, and an 'Old School B Boy from the 80's' who loves to entertain.  In the past few years he has taken on the role of dance instructor and loves to teach youth how to dance. He believes strongly that inclusion and preventive programming is the key to connecting with students and helping them succeed.  Four years ago when he began working at RES he organized the "RES All Star Entertainers" to achieve that purpose.
"Any time you can get kids involved in something that makes them excited it can be used as a tool and a preventative measure" Mr. First Charger explains. "I wanted to organize a program that didn't necessarily focus on only native students. I wanted to create something that was inclusive and multicultural."
Members of the group are hand-selected by RES teachers in September and the program teaches and encourages students to participate in traditional hoop dancing, interpretive dance, flute playing, drumming and even break dancing. The group is purely extra curricular and students practice from September to February and then perform publicly through the months of March and April. The group then comes back and performs for their peers at RES for the first week in May.  The program is free for students, however Mr. First Charger says that the only "price" is that they have to be prepared to perform in the showcase performances at the end of the year for other schools and their peers.
RES All Star Entertainers
Mr. First Charger explains that the program is still evolving and slowly building.  Over the past four years he has added new performance elements, such as the hand drum and one of his favorite activities to do with the group is a "hand drum drumline showdown."
In previous years Mr. First Charger was heavily involved in the student performances. Now, he explains, his goal is to allow the kids to do all of the performing and be more 'hands-off'. He believes that students will become more empowered as they realize that they can carry the performance all by themselves. He has trained students to take on every aspect of the show and truly 'own' their performance experience.
"At one of our recent performances I was approached by a native gentlemen who told me that watching the native and non-native students dance and perform together was the true expression of freedom."  Mr. First Charger recalls. "I really believe that the only way that the native culture can be fully appreciated by non-native students is for them to experience it firsthand and participate. That's how people really gain new understanding."
RES Principal Marlin Hogg points out that Mr. First Charger organizes the RES All Star Entertainers on his own time because of his love for the groups. "[This program] gives another opportunity for students that usually don't get their moment in the spotlight to stand out in a medium that is very tough to do." says Mr. Hogg.  "Our students are always amazed at their peers when they perform for them."
 The All-Star Entertainers have several performances booked over the next few weeks:  
March 29, 2018: Cardston Elementary School

April 9, 2018: Enchant School

April 16, 2018: Coalhurst Elementary School

April 26, 2018: Taber Mennonite School

May 1, 2018: RES Assembly 11am (Will be performing for AM Kindergarten, Grades 1, 2, and 3)

May 3, 2018 RES Assembly 1pm (Will be performing for the PM Kindergarten, Grades 4, 5, and 6)