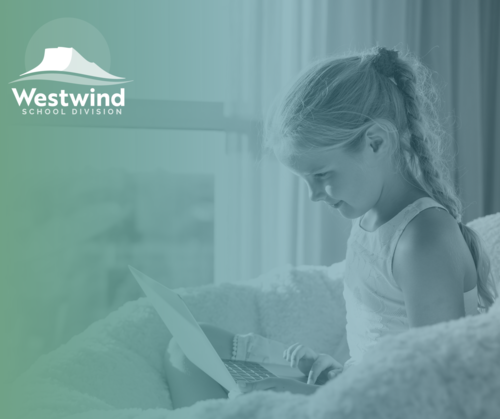 Dear Westwind Families,
On May 4, the Alberta government announced that Kindergarten to Grade 12 students across the province will temporarily shift to at-home learning beginning May 7, with a return to in-school learning on May 25. During this time, learning for all students will continue. 
Our schools continue to be safe learning environments for students. Alberta Education has made it clear to us that the purpose of this temporary transition to online learning is to relieve operational strains on the education system relating to a shortage of substitute teachers, rising numbers of students and staff in quarantine or isolation, and increased community spread – which is directly impacting the number of cases we are seeing in our schools.
We support Alberta Education's position that this temporary transition to online learning will allow for a reset within the school system, which will enable us to return to in-class learning on May 25 and enjoy a strong finish to the school year.
PLEASE NOTE:
Students with disabilities at all grade levels can continue to access services in school. 
Students may book an appointment to meet one-on-one with a teacher if required.
Teachers have been asked to plan their instruction based on the following parameters: 

K-3: 5 hours/week
Grades 4-6: 6-8 hours/week
Grades 7-9: 12-16 hours/week
Grades 10-12: 6 hours/week per 5 credit course

Early Childhood Services (ECS) operations will continue as usual.
Libraries will be available for curbside pickup only. Please contact your school librarian to learn more. 
If you require an electronic device to accommodate online learning, please contact your school directly.
School gyms and fitness facilities will be closed.
FSLC/Counselling services will continue to be available to students by appointment
We recognize that this may be a difficult transition for some families, and there are many challenges associated with our current reality. Thank you for your continued support and as we adapt to the ever-changing COVID-19 pandemic.
We look forward to welcoming our students back to school on May 25.
Darren Mazutinec; Superintendent