Travel Testing & Return to School Info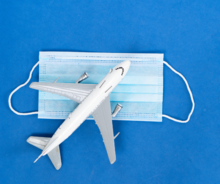 Recently the government of Alberta announced a COVID-19 Border Testing Pilot Program. This program allows eligible international travellers returning to Alberta at specific airport and border crossings to potentially reduce quarantine time and involves a COVID-19 test onsite when returning to Alberta and a second test on day 6 or 7.
While we understand that many are excited about the prospect of travel, we want to ensure our staff and #TeamWestwind families understand that students and staff MAY NOT return to school until they have their second COVID-19 test and have received a negative result.
For more information, please visit https://www.alberta.ca/international-border-pilot-project.aspx