Updated Draft K-4 Curriculum Available Now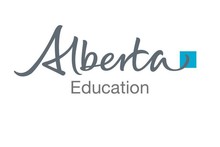 Alberta Education has posted an updated draft Kindergarten to Grade 4 (K–4) curriculum in PDF format on the Alberta Education website.
Revisions to the curriculum have been made using feedback from curriculum working groups, validation and information sessions, as well as ongoing curriculum research by Alberta Education staff.
As of today, the updated curriculum can also be viewed through the new LearnAlbera.ca beta website.  This new website, (formerly known as the Curriculum Development and Management Application, or CDMA) is a custom-developed software tool created to help develop, update and implement provincial curriculum in a digital format.
Alberta Education explains that "the vision of the new LearnAlberta.ca is to provide a bilingual, one-stop-shop for Alberta teachers, parents, students and all other stakeholders so they can access tools and services related to provincial curriculum." 
The new K–4 curriculum in six subject areas is expected to be approved, in principle, in December 2018. Implementation dates have yet to be determined, and current curriculum remains in effect until future curriculum is implemented.