UPDATED Transportation Plan: Students Residing inside 2.4 km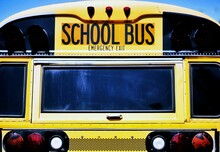 This summer, Westwind School Division announced that we would limit bus ridership to only eligible students who live 2.4 km* or further from their designated school. This decision was based on Alberta Health Services' (AHS) recommendations for physical distancing on our buses.
Over the past several weeks, we have identified some additional space on several route buses that we are prepared to make available to students who reside inside 2.4 km* from their designated school and may require transportation service. Currently, our shuttle bus service has reached the maximum allowed passengers. 
Families who reside inside 2.4 km* from the school and wish to apply for bus service should be aware of the following:
When extra space is available on a bus, a spot may be offered to a student residing inside 2.4 km from their resident school for a fee.  We will base approval decisions on the student's distance of their residence from the school - meaning those who live furthest from the school will have priority. We will not be basing decisions on the order of application, walking routes etc.
Fees must be paid before a student will be added to a bus route. Recognizing that some families are facing financial difficulties related to COVID-19, we have adjusted our previously announced transportation fee of $350/child or $1000/family to $200/child or $700/family. 
Priority for available bus spots will always be granted to students who reside further than 2.4 km of their resident school.  Bus service may be rescinded for previously approved students who reside closer than 2.4 km away from their resident school if space is required for students who reside further than 2.4 km from a school. If this occurs, fees will be refunded on a pro-rated basis.
Special needs bus routes will continue to be only available to approved riders and will not be made available for general bussing requests.
If you wish to request transportation for your student, please contact the Westwind Transportation Department at 403 653-4491. If your student is approved to ride a bus, you will receive an approval email from transportation@westwind.ab.ca with further instructions.
If you have any questions, please contact Westwind Transportation.
*Distance is calculated using ESRI maps, municipal GIS information and Transfinder routing & mapping system. Calculated distances are based on the shortest driving distance from an address to the school as outlined by Alberta Education.