Updated Westwind Policies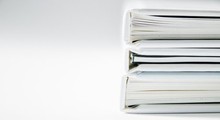 Legislation requires that all Alberta School Boards must have policies that comply with amendments made to the School Act (Sections 16 & 45) by Bill 10 and Bill 24 and which must be posted on school division websites by June 30, 2018. 
Westwind School Division has been working with Alberta Education to update several of our current policies to ensure they comply with legislative requirements for Alberta school jurisdictions.
Under the current Westwind School Division policy structure the updated policies are:
Policy 307.0 - Support for Gay Straight Alliances (GSAs)
Policy 309.0 - Code of Conduct for Students
Policy 310.0 -  Welcoming, Safe, Caring & Respectful Schools
All of Westwind's current policies are available on the BOARD section of our website under POLICIES.  You can also access them directly by clicking HERE.
Westwind is currently transitioning the structure of all policies to a new model and the draft version of the new Board Policy Handbook and Administrative Procedure Handbook will be available to the public shortly, and approved by the board in August.