Welcome Our New Health and Safety Coordinator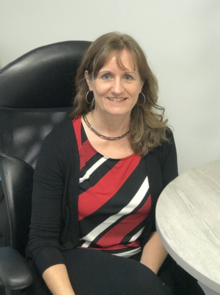 Westwind School Division Board of Trustees and Senior Administration are pleased to welcome Laura Stocker to our Central Office team as the division Health and Safety Coordinator, effective March 1, 2019.
Laura joins us with 23 years experience working for the Government of Alberta in Agriculture and Forestry. She has spent the past six years auditing health and safety programs for various government bodies and is currently the facilitator of three Government of Alberta health and safety courses.
Laura will be sharing her time between Westwind and Livingstone Range School Divison and working with individual schools and school leaders to develop and implement important health and safety programs. We are confident that having Laura working with our division will not only assist with compliance to new government legislation but will also benefit our students, teachers, support staff and Westwind families and communities and help make our schools safer. Laura lives in Raymond and has four children.
Welcome to #TeamWestwind, Laura!