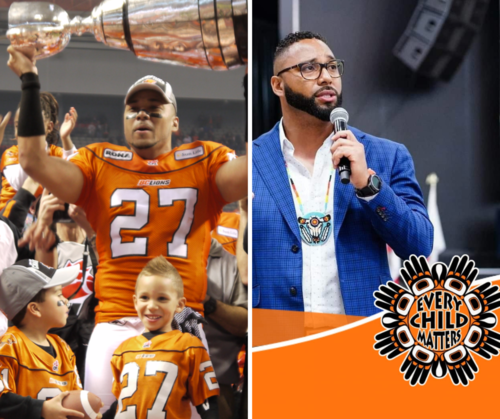 We are thrilled to announce an upcoming event at our school that is sure to leave a lasting impact on our community. April 5-6, 2023 we will be hosting special assemblies for junior and senior high school students featuring JR LaRose, an accomplished motivational speaker and former professional athlete.
JR LaRose is a dynamic and engaging speaker who has inspired countless individuals across North America. As a proud member of the One Arrow First Nation, JR has overcome many obstacles and challenges in his life to achieve great success both on and off the field. Growing up in low incoming housing in Edmonton's inner city didn't exactly set JR up for success, but it did give him the drive to succeed. JR's mother was a residential school survivor, and his father, of Nigerian heritage, was deported back to his native country before JR was born, leaving him to grow up without a father.
Today, JR is passionate about sharing his story and empowering others to reach their full potential. During his presentation, JR will share his experiences and offer valuable insights on the importance of perseverance, resilience, and self-belief. He will encourage students to dream big, set goals, and work hard to achieve them. JR's powerful message will leave a lasting impression on our students and inspire them to become the best versions of themselves.
We strongly encourage all students to attend this exciting event and take advantage of this unique opportunity to learn from one of Canada's most inspiring speakers. 
Assembly Dates
April 5 - 10:30 a.m. Raymond High School (Stirling to attend)
April 5 - 1:30 p.m. Magrath High School
April 6 - 9:00 a.m. Cardston High School (CJHS, MV & Spring Glen to attend)