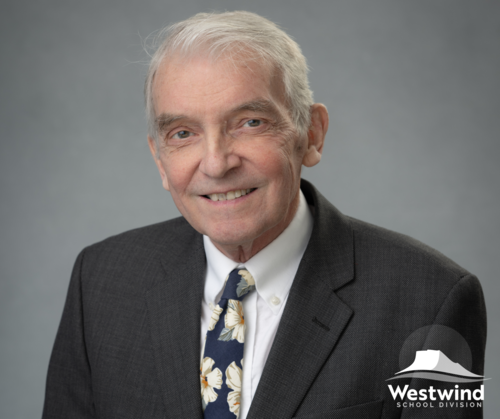 It is with great sadness that we mourn the loss of Colin Paterson, a devoted Westwind School Division Trustee for the Cardston community. Colin passed away earlier today in Cardston, surrounded by his family. He was a beloved member of our Westwind community, and we will miss his wise contributions to the division's governance and our student's education.
In a retirement spotlight several years ago, Colin shared that as he looked back on his career, he wanted his students to know how much he cared about them and how they were always the best part of his job. In his own words: "There was not a single day in my career where I did not want to get out of bed and hurry off to school," he recalls. "It was fun every day." 
We feel blessed to have had Colin representing the school community as a trustee since 2021. Colin's legacy will continue to live on in the hearts and minds of all those he touched throughout his life. We will never forget his humour, selflessness, dignity, resilience, and unwavering dedication to our students, staff, and community.
Colin will be in our hearts as we lower flags at all WWSD buildings until after his funeral. We extend our deepest condolences to his family and loved ones during this difficult time.
Rest in peace, Colin, and thank you for everything you have done for our school division and community.