Zones Basketball Update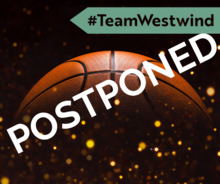 The Alberta Schools' Athletic Association (ASAA) has made the decision to postpone basketball provincials indefinitely. Accordingly, South Zone is following the direction of the ASAA, other jurisdictions and Alberta Health Services and all zone competitions are also postponed indefinitely.
For those who have purchased tickets for zone basketball, refunds will be issued for any tickets returned, preferably to the schools where they were purchased.
We appreciate your patience as we monitor this situation as it evolves, and we will provide further updates as they become available.