WWSD Scenario 3 Highlights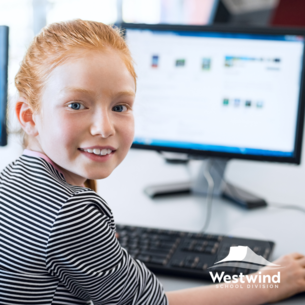 COVID-19 cases continue rising across Alberta and the situation is critical. To address its growing number of cases, Alberta's government has introduced a series of new COVID-19 measures that will impact our communities and schools.  As part of these new measures, all Grades 7 to 12 students province-wide will move to at-home learning effective November 30. Kindergarten to Grade 6 students will continue learning at school in-person until the winter break commences on December 18, 2020. See below for more information.
Schools are Open
Westwind schools will continue to be open. Students and families can still visit the school by appointment to visit a teacher or admin in a one on one situation following proper protocols, not group or full class activities. Students can come to the school to pick up materials and download materials as needed, following the above procedures.
School Lockers 
During this time, students will not have access to school lockers. Lockers must be cleaned out, and essentials are taken home. Students will have access to their same locker when they can return on January 11.  
Shared Technology
Westwind School Division will continue to work with families to ensure that there is at least one device (computer, Chromebook or Ipad) available in a household that a family of students can use. Once we have ensured that all families that need technology have at least one device, the Westwind Technology Department will look at additional needs on a case by case basis. This will be organized through the Westwind Technology Department. Please speak to your school Principal for more information.
Student Learning
Grades 7-9  
Focus on core mathematics, language/literacy, science, social studies and wellness (with a focus on physical and mental health) curriculum outcomes 
Average of 12 to 16 hours of work per student per week
Grades 10-12  
Focus on specified and core course requirements for high school graduation, including language (English, Français and French language arts), social studies, mathematics, and science (biology, chemistry, physics and science)
Average of six hours of work per 5-credit semestered course per week; an average of 3 hours of work per 3-credit semestered course per week  
*Students will still have assignments, tests, and quizzes that they will be expected to complete. Student's grades will be reflective of the work they do while participating in at-home learning.
Provincial Assessments
There will not be Provincial Assessment Tests (PAT) or Student Learning Assessment (SLA) given.
Parents and students will choose if they would like to write one or any of their diploma exams through August of 2021. Schools and teachers should not pressure students to write diploma exams. 
Supporting Student Mental Health and Wellness
Family School Liaison Counselors may see students in person by appointment. 
Supporting students with disabilities and in outreach programs
All students with disabilities who require support and services in any grade and students in outreach programs can continue to receive supports and services in-person at school, regardless of the shifts to at-home learning before and after the winter break.
This exemption for in-person learning was based on the advice of the Chief Medical Officer of Health.
In consultation with parents, schools are expected to continue to provide students with disabilities with the services and support they need.
Parents should work with their teacher and school principal on appropriate arrangements.
Gyms and Weight Rooms
Gyms will be closed to staff and students. This will be revisited on January 4, 2021.
Weight rooms will still be allowed to operate following AHS guidelines at the discretion of the Principal