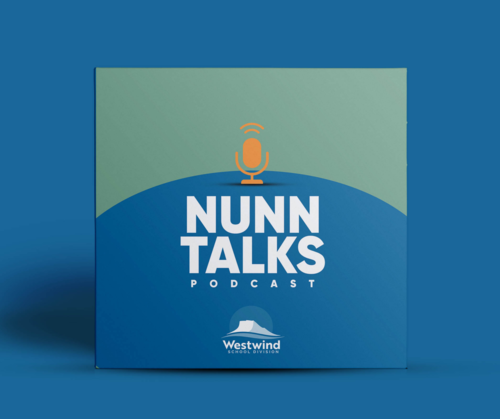 Today Dr. Tiffany Prete joins NunnTalks for part one of a two-part series centred around trauma-informed practice. Dr. Prete helps us better understand trauma and how, by deepening understanding around intergenerational trauma within an Indigenous context in Canada, we can more fully work together to change structures of oppression and improve relationships, lives, and families.
Apooyak'ii/Dr. Tiffany Prete is a member of the Kainaiwa (Blood Tribe) of the Siksikasitapi (Blackfoot Confederacy), located in the Treaty 7 area. She is a Social Science and Humanities Research Council (SSHRC) Postdoctoral Fellow, in the Werklund School of Education at the University of Calgary. Her postdoctoral work is comprised of implementing the Truth and Reconciliation Commission's Calls to Action on the Blood Reserve. Dr. Prete earned her bachelors of elementary education specializing in math and science and completed her master of education and doctor of philosophy in education at the University of Alberta. Dr. Prete's background is in educational policy studies, specializing in Indigenous Peoples education. Her area of expertise includes Indigenous secondary retention rates within the public school system; Alberta Education's First Nations, Metis and Inuit Policy Framework; Blackfoot historical research; impacts of colonization; Indigenous Education, and; Indigenous research methodologies. As well, Dr. Prete is an adjunct faculty member in the Department of Educational Policy Studies at the University of Alberta, an assistant adjunct professor in the Leadership, Policy and Governance specialization at the University of Calgary, and is a sessional instructor for Red Crow Community College on her home reserve. In her spare time, she is a Native American beadwork enthusiast and published a research paradigm grounded in an Indigenous worldview that is guided by Native American beadwork.
Check out these videos from Dr. Prete to learn more about her work:
We Are Niitsitapi (the Real People): Surviving Colonization
Beadworking as an Indigenous Research Paradigm
Thank-you Dr. Prete. Helping us all to understand the present by sharing your research on the past is a wonderful public service. The notion of intergenerational trauma is new to me, but its value is immediately apparent in the legacy of the Indian Act. I also appreciated your reference to the MMIWG Report, and the disproportionate (16 X) violence experienced by Indigenous women and girls. Thanks for this eye-opening podcast!