View All News
Proudly Announcing Our New Motto: "Students First, Inspiring Excellence"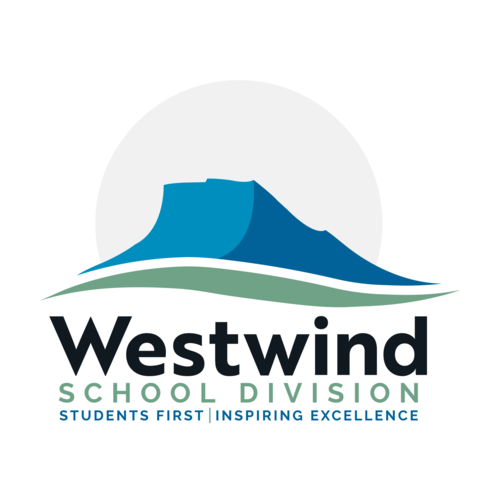 Cardston, Alberta – Building on the momentum of unveiling an updated set of core values earlier this year, the Westwind School Division Board of Trustees is excited to unveil the division's new motto: "Students First, Inspiring Excellence."
Board Chair Jim Ralph explains, "Our new motto is not just a slogan but a pledge to our students. It embodies our core values and the very spirit of our mission and vision."
Building on this, Superintendent Darren Mazutinec adds, "'Students First, Inspiring Excellence' is a testament to our unwavering commitment to nurturing relationships, promoting continual learning, and encouraging personal excellence all through a lens of empathy and caring."
The new motto and core values result from a year-long process involving engagement with parents, principals, and students. In addition, the Westwind logo has been updated to reflect this new motto and serve as a constant reminder of the division's priorities and aspirations. 
Board Chair Ralph emphasized, "This update clearly demonstrates our Board's renewed commitment to ensuring our school environments are places where every learner can thrive and where all students' needs are at the forefront of every Board decision."  
"We invite our school community to continue to work alongside us on our path towards fulfilling our vision of inspiring all students to unlock their full and complete potential." 
For more information and to view the updated set of core values and new motto, please visit the Westwind School Division website: https://www.westwind.ab.ca/about-us.