View All News
Chris Koch's "If I Can…" Message to Westwind Students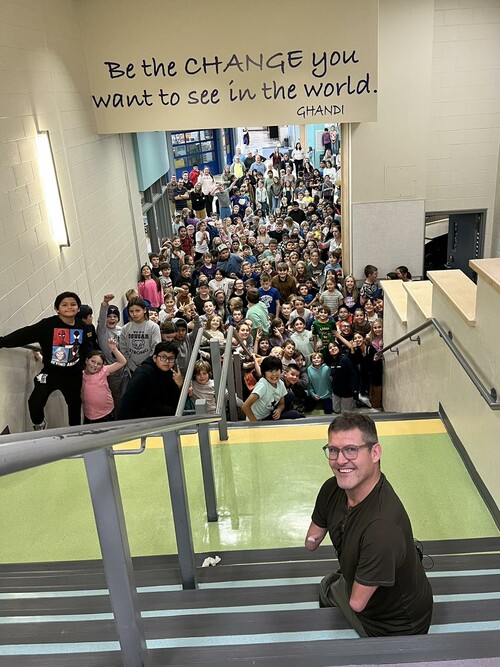 This week, #TeamWestwind students had some pretty incredible opportunities to hear from Chris Koch, an inspirational motivational speaker and Southern Alberta local. 
An avid traveller, marathoner, and farmer born without arms and legs, Chris grew up in Nanton, Alberta, where he learned early on to approach life without pity or sympathy. Chris's "If I Can…" message about overcoming adversity and embracing life's challenges with humour and determination really resonated with students.
Simply put, Chris says, if I can do what I've done so far in my life, what's stopping others from doing the same?
Chris had a chance to visit with students from across Westwind at the HEADSTRONG Mental Health Summit in Cardston. HEADSTRONG, an initiative focused on fostering mental wellness and leadership among Canada's youth, provided an invaluable platform for our students to engage, learn, and grow.
We are so grateful that Chris also took the time to visit with RES, CES & CJHS on Tuesday and MES & MHS on Wednesday. His visits left a lasting impression!
Thanks for visiting Chris!