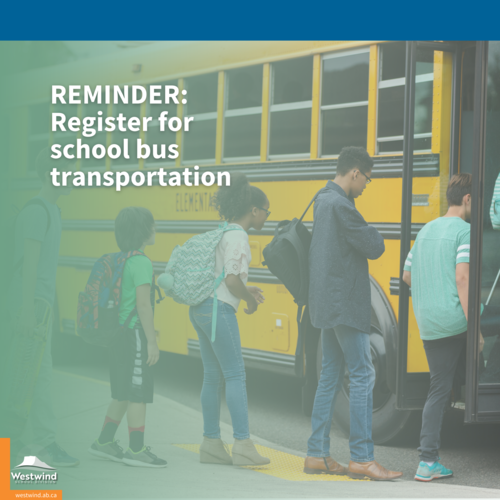 Reminder - Time to Register Your Students for Bussing in the 23/24 School Year!
Did you know that Westwind provides bus transportation to those who live beyond 2.4 km* from their designated school?
If your student is new to Westwind, or if you have questions about whether or not your student qualifies for a route or shuttle bus, please contact the transportation department at 403 653-4491.
*Distance is calculated using ESRI maps, municipal GIS information, and the Transfinder routing & mapping system. Calculated distances are based on the shortest driving distance from an address to the school, as outlined by Alberta Education.