Westwind Sportsmanship: A Message from the Superintendent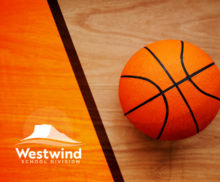 As our basketball season starts winding down, I would like to take a moment to congratulate all of our coaches and student-athletes on another successful basketball season. My measure of this success has been watching our student-athletes work hard, enjoy the experience, accomplish amazing things and demonstrate great sportsmanship on the court. I am always impressed when I witness a quick smile between opposing sides and an offered hand to help pick up a player regardless of the colour of their jersey. I know that in a few years, no one will remember the score of a game; kindness, sportsmanship, and how our players and coaches presented and handled themselves will be what people remember. 
I'd like to recognize the more than 500 hours our coaches have spent volunteering in our basketball programs running practices, supervising students, driving buses, and coaching. I truly appreciate the time and energy they have invested in helping our Westwind student-athletes get ready for one of the best experiences they will have in their high school years. I also genuinely appreciate the good-natured fun in our gymnasiums this season coming from our students cheering sections that have showcased a zeal of enthusiasm for their school and teams as they lead chants and have fun at the games. 
During my three decades with Westwind, I've learned that the value of school athletic programs is significant and has a profound impact on individuals, schools, and communities. Athletics can bridge gaps, bring people who otherwise might not interact together, and provide opportunities for students that are not available elsewhere.  Students learn valuable lessons through their involvement with sports, and their interaction with trusted adults during activities, that they will use throughout their lives. 
For these reasons, I want to take this opportunity to emphasize how critical it is for the adults involved in athletics - the coaches and spectators - to role model good behaviour in our gyms to do what is best for students. I like to think of this as the Westwind Way,  which I believe is characterized by continually working hard, making no excuses, and always positively representing our schools and communities in the way we act, talk, and present ourselves.
I appreciate and respect our parents who align themselves with our Westwind Spectator Code of Conduct, posted in every gymnasium, and applaud and support all outstanding performances by both teams during our games and demonstrate respect for the students, the coaches and the officials.
Unfortunately, within Westwind, as well as our south zone, we often see adults and parents who are disrespectful, obnoxious and have lost sight of the real purpose of student athletics, which is to better kids. They seem to forget that these games are about the athletes, not the adults. I want to make it clear that this is NOT the Westwind Way, and we need to do better and be better. 
We are close to entering one of the most fun stretches in our school year - basketball zones and provincial weeks. As this time begins, I encourage our Westwind adults to commit to class and excellence in the bleachers as our students embark on these pressure-filled weeks. Positively cheer on our athletes, regardless of the outcome. Model respectful behaviour towards the officials - I've never seen an official change their mind by after being screamed at by fans, and it taints that game experience for the athletes and other spectators. Don't be the one in the crowd shouting at the officials or taunting players from the opposing team. It's easy to be a "bleacher coach" and second guess and blame the coach or the officials for upsetting losses, but it's not what's best for our students, and their experience is what matters most.
I'd like to wish good luck to all of our Westwind teams as they enter this exciting time of the basketball season - I know our athletes will represent us well. I look forward to visiting with our Westwind families at the games over the next few weeks.
Go #TeamWestwind!
Darren Mazutinec
Superintendent, Westwind School Division