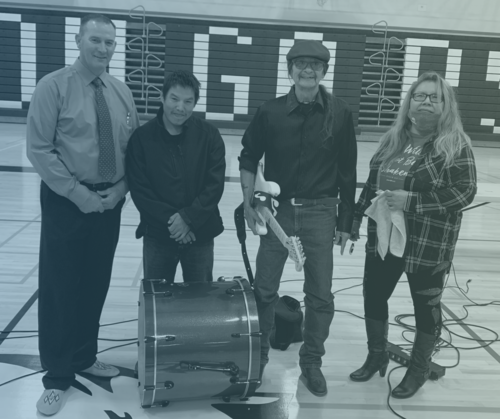 As part of our welcome back professional development week for teachers, Westwind School Division hosted a First Nations, Metis, and Inuit Foundational Knowledge Day focused on our local community and students.
Division staff enjoyed entertainment by Thomas White Man and his band and participated in educational sessions such as Cultural Understanding, Treaty Law and History, Teaching Truth and Reconciliation in the classroom, Understanding Protocols, Indigenous Art in the Classroom, and many more.
We are so grateful for the many presenters who graciously shared their wisdom and experience with our staff to help us increase our overall capacity to support student learning.
Our teachers are looking forward to incorporating this learning into our classrooms!